Home » self-gratitude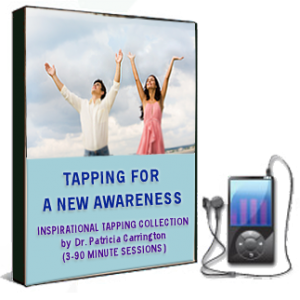 (Formerly titled "Raising Your Vibrational Level")
In this training series, you will discover a revolutionary way of using EFT/Tapping to change your perception of time in order to expand your sense of the amount of time available to you.
You will also learn the tapping "snapshot" method; a simple but powerful approach to facilitating the Law of Attraction to make your life more fulfilling.
And, last, but not least, you will discover how to experience self-love in an entirely new way as you rebuild your self-esteem in a myriad of small ways that add up. (Read description of individual audios…)
All three training sessions
$111.00
(Audios also available individually)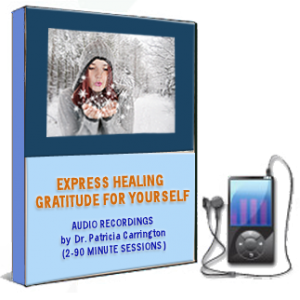 Product by Dr. Patricia Carrington (#4)
One of the most liberating and uplifting experiences is to give a multitude of "thank-you's" from yourself to yourself!  
This audio brings you a new, often amazing way of appreciating your own self. Going beyond the somewhat vague statement, "I deeply and completely accept myself" (regularly used in EFT) it allows you to experience concrete, undeniable, reality-based thanks to yourself as you become aware of and  grateful for the myriad ways you are presently serving yourself this very day.
You will experience self-love in an entirely new way as you rebuild your self-esteem in a myriad small ways that add up to a substantial change in your feelings about yourself. This audio can be a delight as you partake of its positive energy!
SPECIAL PRICE!
Regular Price $37.00
DOWNLOAD
$24.70
By Dr. Patricia Carrington
One of the things I love to do is read what others are writing about EFT — or listen to audios or see videos where others present new ideas on how to use EFT. I often then build on these ideas to create new EFT choices statements or Tap Alongs using them. It's like hunting for buried treasure and finding it!
One of my favorite teleseminars that I have created is called "
".