Home » stress in the workplace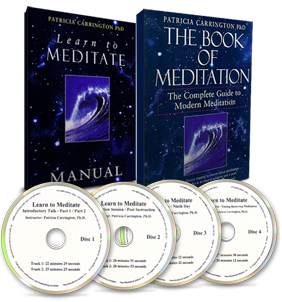 The award-winning Clinically Standardized Meditation (CSM) method is recognized by medical authorities and corporations worldwide for its effectiveness and extreme ease of use.
It's the major clinical meditation technique in the world today — so simple to learn that it can be mastered within one week of using the Learn to Meditate Kit.
The Complete Learn to Meditate System contains 8 downloadable training audios that consist of over 14 hours of guiding instruction from Dr. Patricia Carrington; the same lessons used in the New York Telephone Company program, a download of the Learn to Meditate Manual and The Book of Meditation, Dr. Carrington's classic complete guide to modern meditation.
The Complete Meditation System
(DOWNLOADS)
$69.95