Home » none » EFT Choices Manual
EFT Choices Manual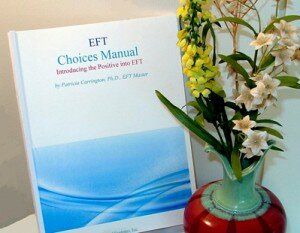 LEARN THE ACCLAIMED CHOICES METHOD
The Choices Training Manual teaches you the widely accepted Choices Method to create breakthroughs in your life (or that of others) that were previously impossible using only basic EFT. The Choices Method introduces POSITIVE thoughts, ideas, and concepts into EFT that you would not find there before…..and by doing so opens up a host of new possibilities for your life.
In this vital manual you will learn:
The fascinating history of the Choices Method and why it is so powerful.

How to formulate "Choices" for healing

Special Choices for pain, anger, relationship problems, abuse, times of crisis and other negative situations

Compelling Choices to enhance your life in sports, public speaking, etc.
What others say about the Manual:
"Thank you so much for your wonderful Choices manual. As soon as I started reading it I found I couldn't put it down!"
Mair Llewellyn Edwards () EFT Therapist
"The Choices manual is invaluable for anyone interested in expanding their use of EFT."
Gary Craig — Founder of EFT
"Although I've read it over several times, it's written in such a way that absolutely anyone can understand and follow your ideas."
Lynn Griffin ()
"It was as though you were sitting next to me explaining exactly why and how it works."
Marcia Platt, LCSW () Licensed Clinical Social Worker
Now, you can discover why the EFT Choices Method is creating such excitement in the energy psychology field.
CHOICES METHOD TRAINING MANUAL E-BOOK
$30.00
Special Price of $24.95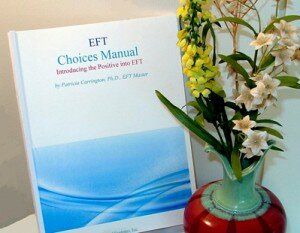 Brand Name
Pace Educational Systems, Inc.
Product Name
Price
Product Availability