Home » Physical Issues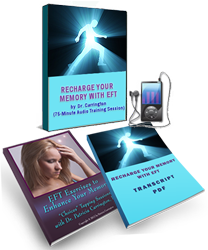 (Audio formerly entitled, Tapping to Improve Your Memory #8)
In this empowering EFT training for your mind you will learn how to:
"Tap-in" (install) new memories more effectively.
Use EFT to make unusually strong associations between any new piece of information and old familiar bits of information – a powerful memorizing aid.
"Tap-in" (install) positive Choices Phrases to create a new and more positive attitude toward memory recall.
Use EFT to help your memory to periodically restore its strength.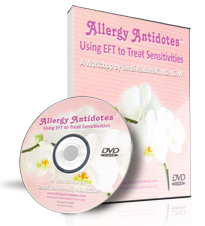 Sandi Radomski's classic DVD Allergy Antidotes – EFT Treatment of Allergies – is an excellent introduction to the fundamental techniques for you to use to help yourself, your friends and family with troublesome allergic reactions. This DVD features Sandi Radomski's 2 hour presentation and demonstration of EFT for treating allergies, made at Gary Craig's 2003 EFT conference in Flagstaff, AZ.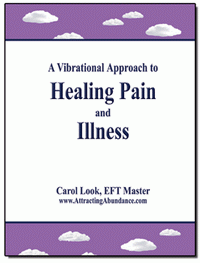 By Carol Look
Carol combines cutting edge information from the field of vibrational medicine and advanced applications of EFT throughout these 3 DVDs from her Denver workshop, "A Vibrational Approach to Healing Pain and Illness." Tap along as Carol works with audience members on issues of pain, illness and complicated diagnoses and watch as she unravels the links between past emotional conflicts and current physical limitations.
4 hours of advanced EFT with EFT Master Carol Look:
Clearing Ancestral Pain

The "DOWNSIDE" of Getting Well Again

Releasing Conflicts Stored in Your Body

PLUS Special 90 minute "Bonus DVD" with trauma specialist, Dr. Robert Scaer, author of "Your Body Bears the Burden."