Home » Weight Loss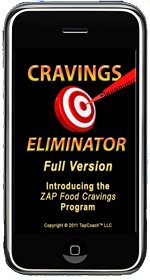 Control Your Cravings Now!
This groundbreaking weight loss app, derived from the popular ZAP Food Cravings computer program, is now at your fingertips anytime, anywhere, to help you:
* CONTROL CRAVINGS - Use this app before temptation strikes – at a supermarket, restaurant, or dinner table – to stop cravings before they cause you to eat unhealthy foods.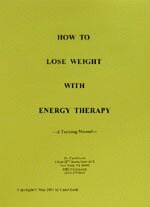 By Carol Look
This training manual, by Carol Look, teaches mental health practitioners and lay people how to apply Emotional Freedom Techniques to their unique challenge of losing weight. It is full of training exercises, information, insights, suggestions and helpful hints for how to conquer a weight problem with EFT.
$30.00