Home » Self-Esteem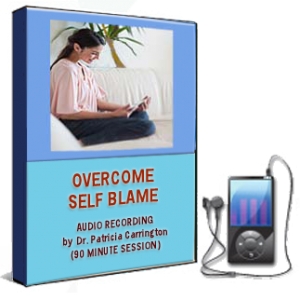 Product by Dr. Patricia Carrington
(Formerly entitled "A New Way to Overcome Self Blame Using EFT #38)
This training class uses an exciting new approach to EFT that works to allow one's inner "EFT Voice" to overpower the inner voice of Self Blame, right while you are blaming yourself –– on-the-spot. It can be dramatically effective in turning around your mood and outlook.
You can replay this training session as often as you want to train yourself to counter the harsh inner critic within yourself and become far more effective.
TRANSCRIPT ONLY

$15.00

AUDIO DOWNLOAD (MP3)

$37.00

Recorded teleseminar by Dr. Patricia Carrington (#4)
One of the most liberating and uplifting experiences is to give a multitude of "thank-you's" from yourself to yourself!
This audio brings you a new, often amazing way of appreciating your own self. Going beyond the somewhat vague statement, "I deeply and completely accept myself" (regularly used in EFT) it allows you to experience concrete, undeniable, reality-based thanks to yourself as you become aware of and grateful for the myriad ways you are presently serving yourself this very day.
You will experience self-love in an entirely new way as you rebuild your self-esteem in a myriad small ways that add up to a substantial change in your feelings about yourself. This audio can be a delight as you partake of its positive energy!
SPECIAL PRICE!
Regular Price $37.00
DOWNLOAD
$24.70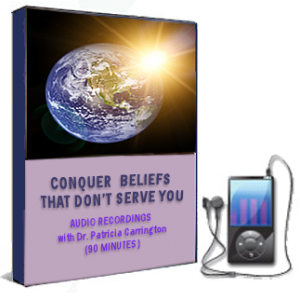 (Formerly entitled "Discover Your Unrecognized Negative Beliefs" #33)
How can you discover what your non-conscious beliefs are so that you can begin eliminating those that do not serve you? Which way of applying EFT/Tapping is the most effective for this purpose? How can you eradicate your unwanted beliefs permanently? Many of our most influential beliefs are unrecognized unless we do what Dr. Carrington calls, "detective work," to find out what they are. When we have discovered them, we need to tap systematically to replace them with appropriate positive beliefs and Choices. This audio shows you step by step how to do this.
DOWNLOAD AUDIO
$37.00